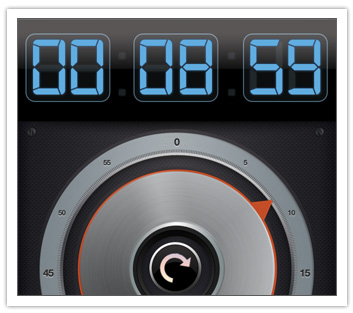 Our free application for iPhone 1TapAlarm has finally made its way to the App Store!
1TapAlarm was developed as a side project here at Shiny Frog, we has so much fun developing and using it that we toughs that would be a shame to keep this for ourselves! So you can grab a free copy of it on the App Store.
Check the 1TapAlarm wonderful website or grab it on the App Store!
We even have a press kit with informations and screenshots for your blog -> PRESS KIT
1TapAlarm is the fastest and simplest way to setup a reminder notification for an upcoming event on your iPhone.
Here some highlight of 1TapAlarm:
Setup alarms with just 1 tap.
Notifications even if the app is closed.
Choice of notification's sounds.
Elegant clock-like landscape mode.