We are proud to announce that Img2icns 1.0 is here!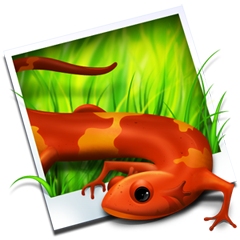 Img2icns is a simple, quick application to convert images to icons or icons to images, keeping them orderly filed and ready to use. Creating an icon is just as easy as drag'n'dropping one or more images on to Img2icns and choosing an export format — the same goes for creating images from icons. We are currently offering a free lite version and a 12,90$ pro version.
Here some Img2icns 1.0 highlights:
Convert all Mac

OS

X-supported image formats, including Illustrator and Photoshop files.
Export icons as .icns files, Finder folders, iPhone icons, or Favicon web icons.
Attach icons to any file by a simple drag'n'drop.
Extract and export icons into images from any file.
Keep all icons ready at hand in the History.
Img2icns can run on any Mac with Mac OS X 10.5 Leopard or higher. You can grab a copy of Img2icns here -> http://img2icnsapp.com